This product has a variety of fitness functions
Sitting push chest machine
This device can exercise alone to the chest muscle, if you can not grasp the barbell bench press and other complex movements, you can start from it to practice, to find the feeling of chest muscle force; girls can also use it to lay the foundation for the push-ups.

Instructions:
1. Adjust the seat height so that the height of the grip on both sides is flush with the lower chest
2. Chest, shoulders back clamping, close to the back, to maintain this position to launch grip
Sitting down
High drop-down equipment is one of the most popular gym equipment, often see a lot of people lined up practicing. It can simulate the upward force of pull-up, exercise to the entire back of the muscles. If you still can not pull up, you may wish to start from it.

Instructions:
1. Adjust the sitting position, so that the grip is located above the top of the head
2. Adjust the height of the front bezel to hold the legs firmly
3. grasp grip, chest, first with the power of the shoulder to start sinking, and then pull down the handle
Seated rowing
Seated rowing and high-level pull-down are the same as the practice of the back of the device, but its action trajectory and high drop-down is two different planes, which makes it more exercise to the back by the middle part of the muscle, back groove deeper, back Muscle more three-dimensional, boys and girls should practice the equipment.

Instructions:
1. Inhale chest, with chest against the front side of the baffle
2. Exhale pull the handle, exhale when the application of abdominal breath, to maintain chest position
3. grasp the pull to the most significant, to maintain 1-2 seconds, feel the sense of back muscles squeeze
Product Description of Life Multi Fitness Gym Equipment :
Model

JX-1180

Weights

67Kgs/148LBS vinyl weight stack(14 pcs x 10LBS+1pcs x 8LBS)

Cables

Aircraft-rated cables at 2000lb tensile strength

Tube 

50x1.5mm heavy duty contrucion tube

Max user body weight

125kgs

Assembly Size

2100x900x1800mm

Out Ctn Size

1#:1830x405x230mm 
2#:375x335x190mm
3#:375x335x190mm

G.W/NW:

123.5kgs/117.5kgs

123.5kgs/117.5kgs

100sets/20GP   170sets/40GP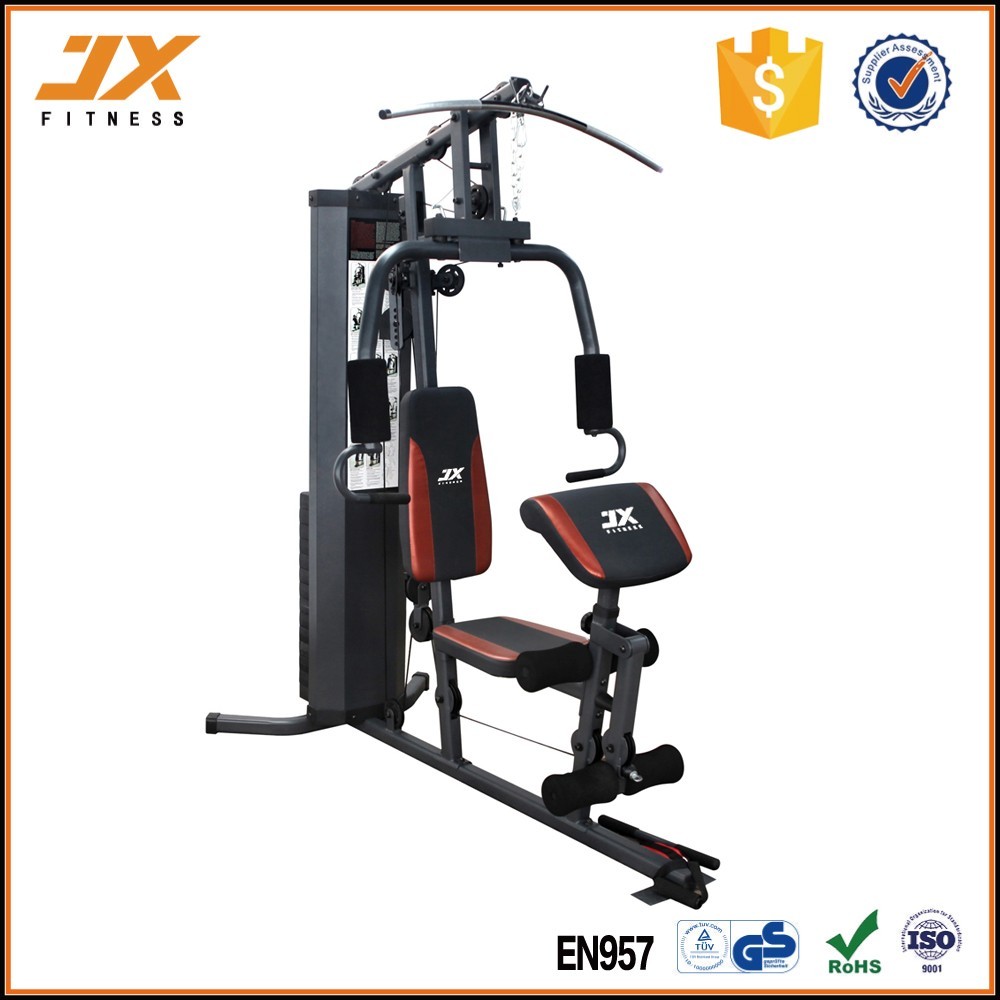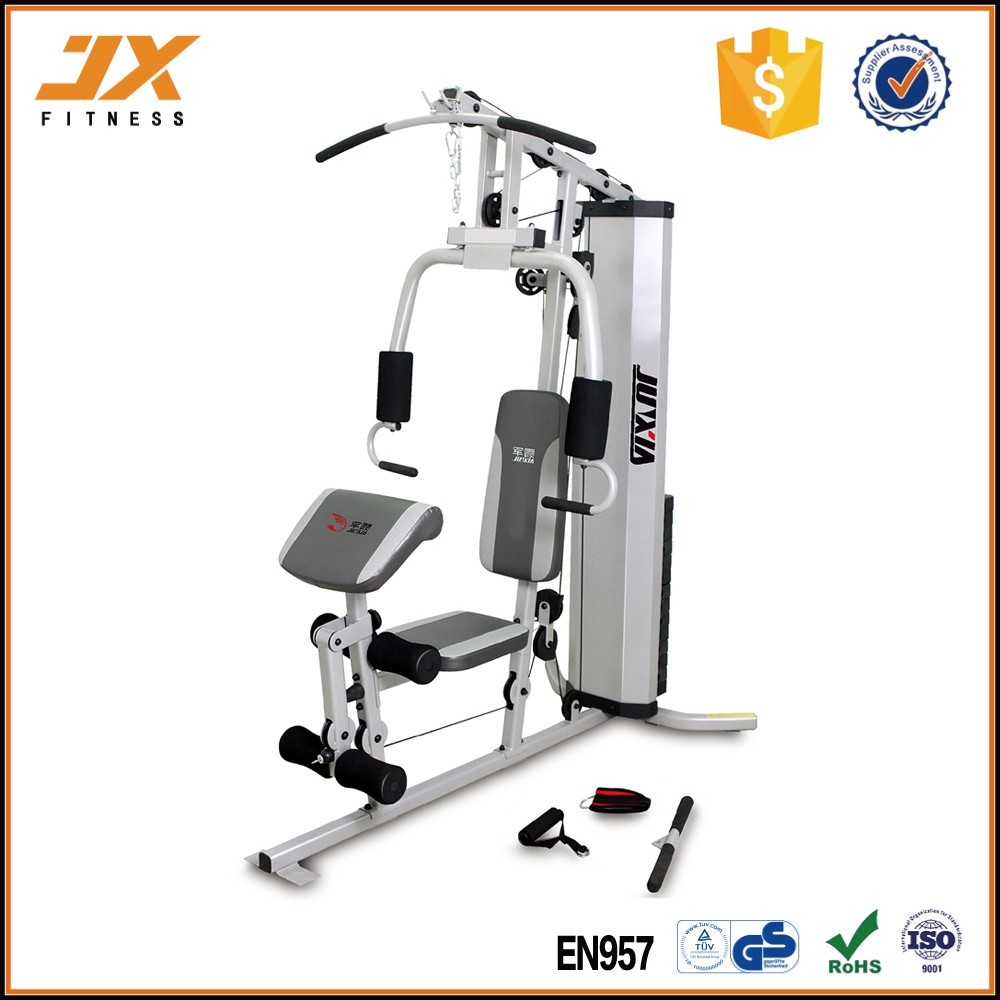 Product Features: 
1.With Lat Pull Bar ,Biceps Curl Bar,Single Strap And  Ankle Straps
2.148LBS vinyl weight stack(14pcs X 10LBS +1 Pcs X 8LBS) 
3.2000lbs tensile strength aircraft cables 
4.50x1.5mm heavy duty contrucion tube 
5.Max user body weight:125Kgs
6.Assembly Size:2100(L)x900(W)x1800(H) mm
7.Function: Bench Press,Pec Deck ,Lat Pull Down (Front  And Back),
                     Preacher Curl,Seated Rows,Leg Extension and Curls,
                     Preacher Curl,Inner & Outer Thigh Exercise